In our disposable society, plastic bags have become the go-to product for many organisations. Understanding which is better for the environment – plastic or paper – has to be weighed based on more than assumptions. Doing appropriate research helps consumers and businesses make the best decision for the type of bags used.
Bags For The Consumer
Many consumers have started to trend back towards reusable shopping bags, whether made from fabric, paper, or a heavier gauge plastic. This trend has roots in in the environmental movement, as reusable paper bags seem to have less of a footprint on the environment. The reusable, recyclable feature makes it appealing for many people.
While many businesses use bags with their logo printed on for promotional use, consumers are latching onto the idea of purchasing recyclable bags. A few retailers, such as Home Goods, market the bags in the checkout aisle. These bags have an aesthetic appeal to the consumer, offer good quality for reusing, and provide a very distinct mark when being used.
The biggest benefit to these type of bags (made of a mix of plastic and recycled paper) is the quality and appeal make them versatile for use in multiple purposes besides simply shopping. Consumers purchase on emotion, and feeling that a company is showing respect to the environment can drive purchases higher. Appealing to that emotional decision with a beautiful product can help increase sales.
What's Best For The Retailer?
Every retailer looks for ways to appeal to the consumer and boost the bottom line. Determining whether to use paper or plastic will depend on a variety of factors.
Consider what type of product will go in the bag. Clothing retailers might lean towards paper printed bags, since this offers the option to give the clothing in the bag as a gift.
Food establishments, on the other hand, will probably want a plastic carrier bags. This will help keep spills and leaks under control, while offering a better alternative to the flimsy cheap plastic bags found everywhere. One consideration to make is the handles and size; a high quality bag can hold much more product, so even with a slightly higher cost per each, the overall cost is lower.
Providing a quality bag that can be recycled offers endless advertisement at nearly no cost. Consumers tend to keep up with bags that can handles bundles, trash, picnic gear, etc., extending the advertisement time.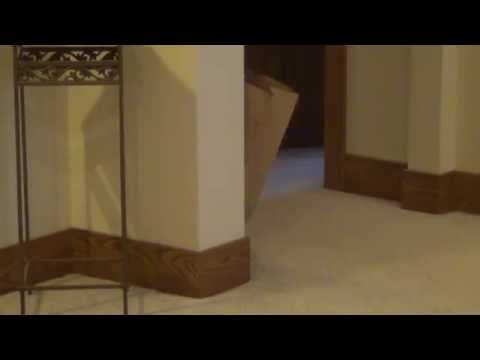 Choosing The Best Bag For Your Requirements
Plastic bags have become the norm for many businesses. While paper initially seems more environmentally friendly, plastic bags can be recycled as well. When determining whether to purchase a paper or plastic bag for your company, think about the environmental footprint it will leave. This includes not only how recyclable it is (both paper and plastic recycle well), but the production and emissions created during the harvesting and production as well.
Much information is available for companies and individuals looking to make the wisest decision on what types of bags deliver the most benefit for the cost.
The choices are endless no matter what choice you make. It isn't the old fashioned "paper or plastic" question any more. Printed shopping bags have become a staple in the retail industry to help mark their "brand" and give a leading edge in the marketing industry.